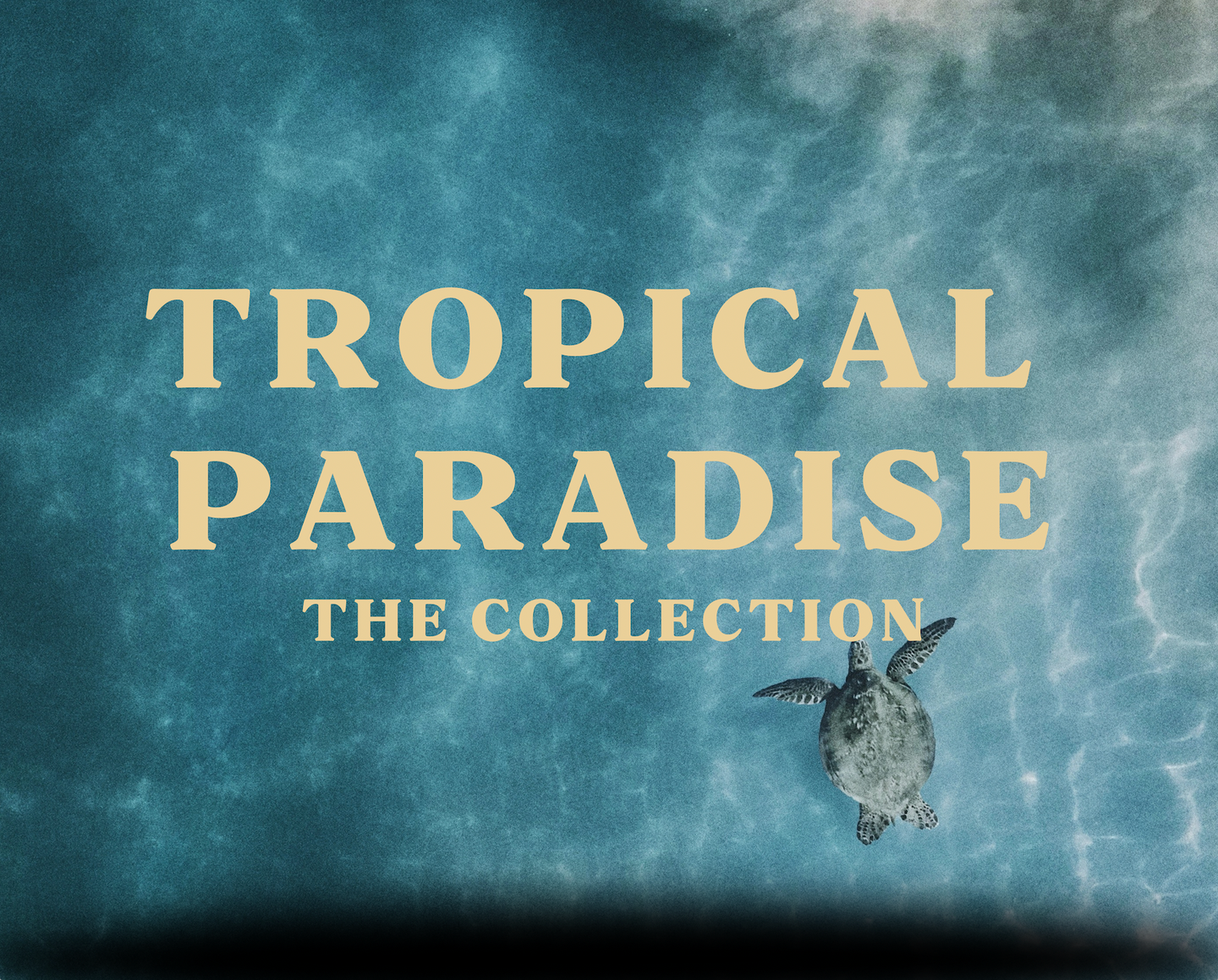 Tropical Paradise Discovery Set
Regular price

$91.50 USD

Sale price

$78.00 USD

Unit price

per
This collection includes ten fragrances in their 2 oz sizing that are discounted from their individual pricing. 
Water Tower Place - Inspired by Ritz Carlton Chicago
Indulge in cup of delicate white tea with freshly squeezed lemon as you breathe in the atrium scents of wild jasmine and lily of the valley perfectly complimented by  honeyed figs, apricots and warm currents.
Arancia - Inspired by Venetian & Palazzo Las Vegas 
Stroll through Italian shops as Amalfi lemon zest, Sicilian oranges and apple blossoms fill the air alongside orange flowers, ylang-ylang and carnations layered above clove, nutmeg and sheer evening musk.
Passionflower & Peaches - Inspired by Tropical Luaus 
Dress up in your vacation best as you enjoy a night under the stars and tiki torches. An aroma of fresh peaches, blooming passionflower, and green foliage above a dry down of warm coconut and muguet.
Toasted Coconut & Stone Fruit - Inspired by Mirage Las Vegas Casino
The aroma of warm coconuts fills the air alongside notes of freshly strung Pikake and Kika blossom leis. Further in the distance, POG juice lures you in above coconut cream and musk.
Chamoy Mango & Chili Lime - Inspired by Mango Chili Dole Whips
There's nothing quite like a cold treat on a warm tropical night. Indulge in the perfect blend of Pirie mangoes, chamoy and fresh coconut cream with a chili lime rim. Our version of the Mango Dole Whip.
Lemon Spritz - Inspired by Montage Laguna Beach
A zesty blend of California lemon, fresh orange peel and a dash of sparkling water above Italian verbena muddled with lemongrass and a soft dry down of cedarwood.
Green Bamboo - Inspired by Hawaiian Bamboo Forests
Immerse yourself in a green bamboo forest. Crisp bergamot, fresh lemongrass, and green foliage create a cool mist before teak warms up the experience alongside sliced ginger.
Coconut & Caramelized Bananas - Inspired by Mirage Las Vegas Lobby
Summer warmth and golden tans can be found with this tropical blend of fresh coconuts and caramelized bananas filling the air above the sweet aromas of vanilla cream and tonka bean.
Sea Caves - Inspired by Passage Flight Cave Scene
Explore coastline caves during low tide as the unmistakeable aroma of damp bedrock and sea foam fills the air as the slightest ocean breeze passes through in the calm wind.
Rose & Chili Pepper - Inspired by Otherland Sriracha Rose
A romantic blend of juicy pomegranates perfectly muddled with Bulgarian rose petals and green stems above a warm base of freshly sliced chili peppers.
Share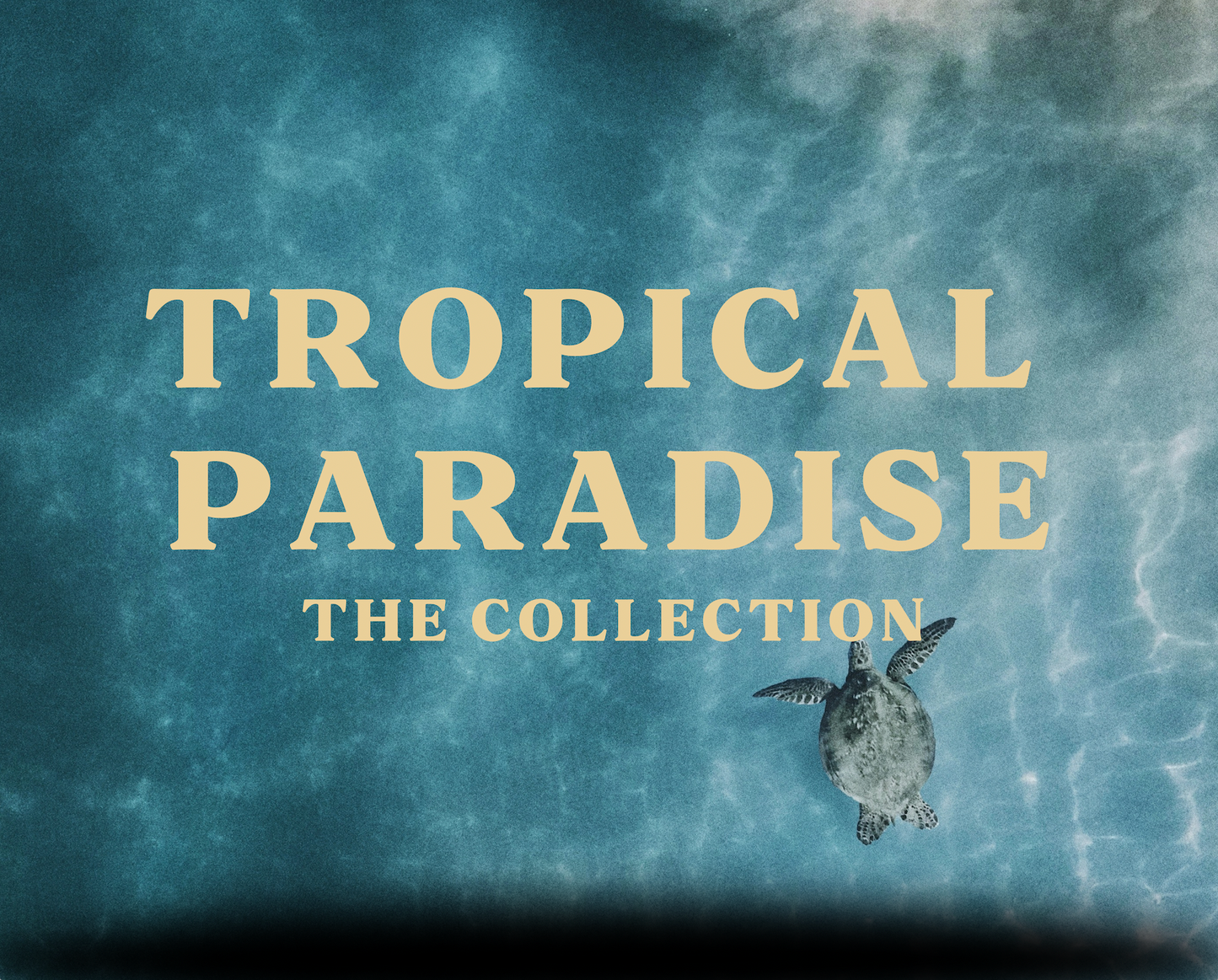 This Is My Favorite Discovery Set
Hands down every single scent in this collection is the embodiment of the tropics in every aspect. Each blend is unique, intoxicating & unlike anything you have ever smelled! Not to mention a wonderful deal to be able to try the entire collection!
Tropical paradise
Vegas scents are spot on. My Son that lives there swears by it! The Disney scents and especially the Whip I swear by. Oh myyy! The others are just as fabulous!!! Sea caves is so intriguing and rose and chili is sexy and spicy. A great way to test everything at a great price!!!
Tropical vacation
I am impressed with every scent in this collection, with each fragrance fitting perfectly into different applications. I like all the scents for candles, but will definitely us Lemon Spritz and Green Bamboo in room sprays. My personal faves are Coconut & Caramelized Banana, Arancia and Rose & Chili Pepper. There is a fragrance note in Sea Caves, that transports me back to childhood! I can't place what the scent reminds me of, but I can't quit sniffing it. Even before the reformulation, I love this scent! Arancia is another one that I can't get enough of - beautiful!
Love them all
This was my first purchase from Simbi. I wasn't sure what to expect but these all smell so wonderful OOB. All of these fragrances are on a different level of sophistication that I'm a bit intimidated to use them.