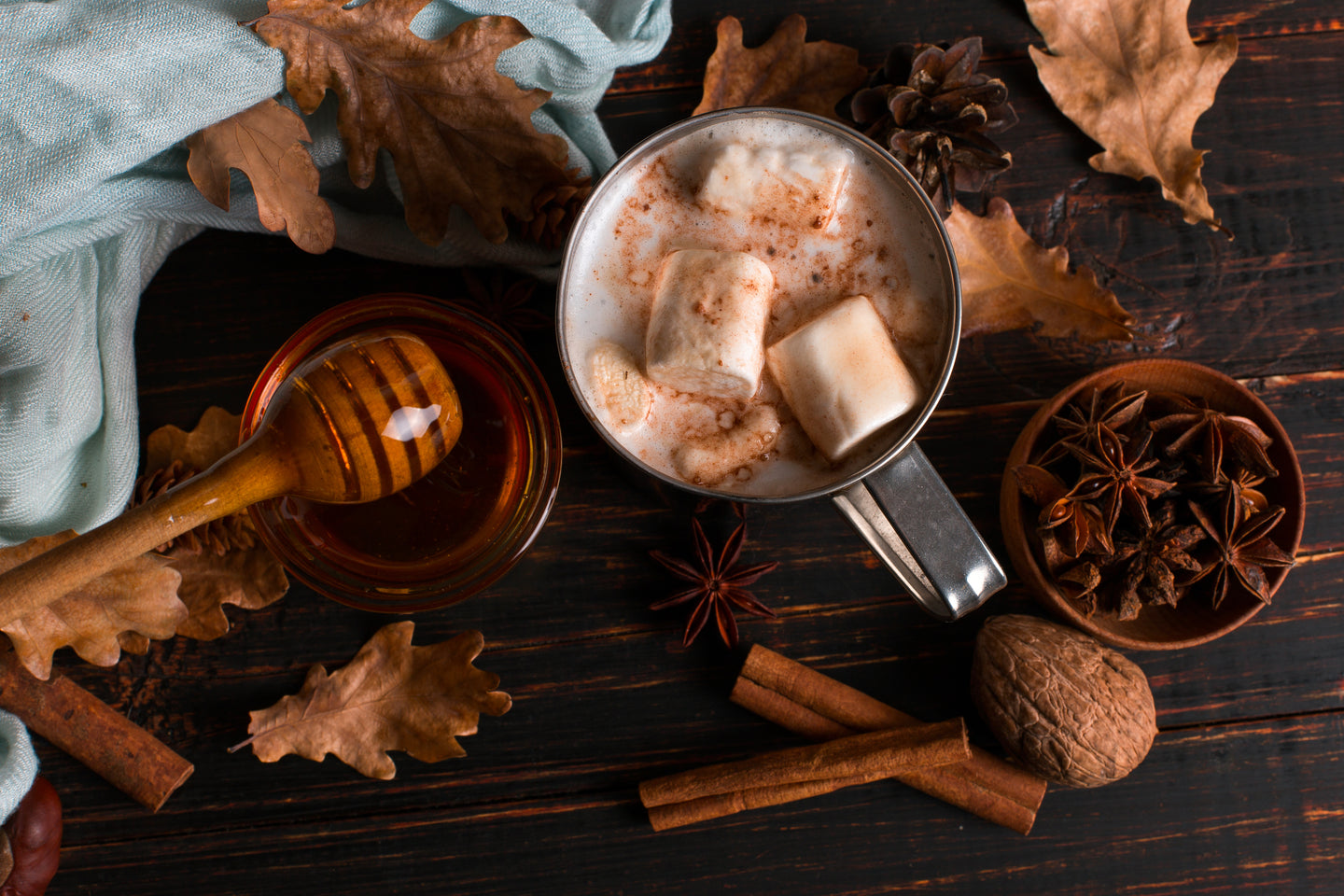 Spiced Honey & Patchouli
Regular price

Sale price

$8.50 USD

Unit price

per
Feast your senses with the indulging notes of spiced warm honey and lemon sugar blended with roasted cocoa and served above white patchouli leaves, sandalwood, musk absolute and vanilla bean. 
This fragrance leans into a deep, grounded spice route more than gourmand and is a delightfully, luxurious blend.
Spiced Honey & Patchouli was inspired by stays at the Ritz Carlton Abu Dhabi, Grand Canal. 
Top: Spiced Honey, Lemon Sugar,
Heart: Roasted Cocoa
Base: Patchouli, Sandalwood, Musk Absolute, Vanilla Bean
| | |
| --- | --- |
| Vanillin | 2-10% |
| Flashpoint | >200 F |
| Phthalate free | Yes |
| Skin Safe | Yes |
| Candle-Optimized | Yes |
| | |
| --- | --- |
| Application | Level/Limit |
| Perfume - Cat 4 | 78.55% |
| Body Lotion - Cat 5A | 20.03% |
| Hand Sanitizers - 5C | 2.98% |
| Body Wash - Cat 9 | 9.42% |
| Reed Diffusers - 10A | 9.42% |
| Soap - Cat 9 | 9.42% |
| Candles - Cat 12 | 100% |
Share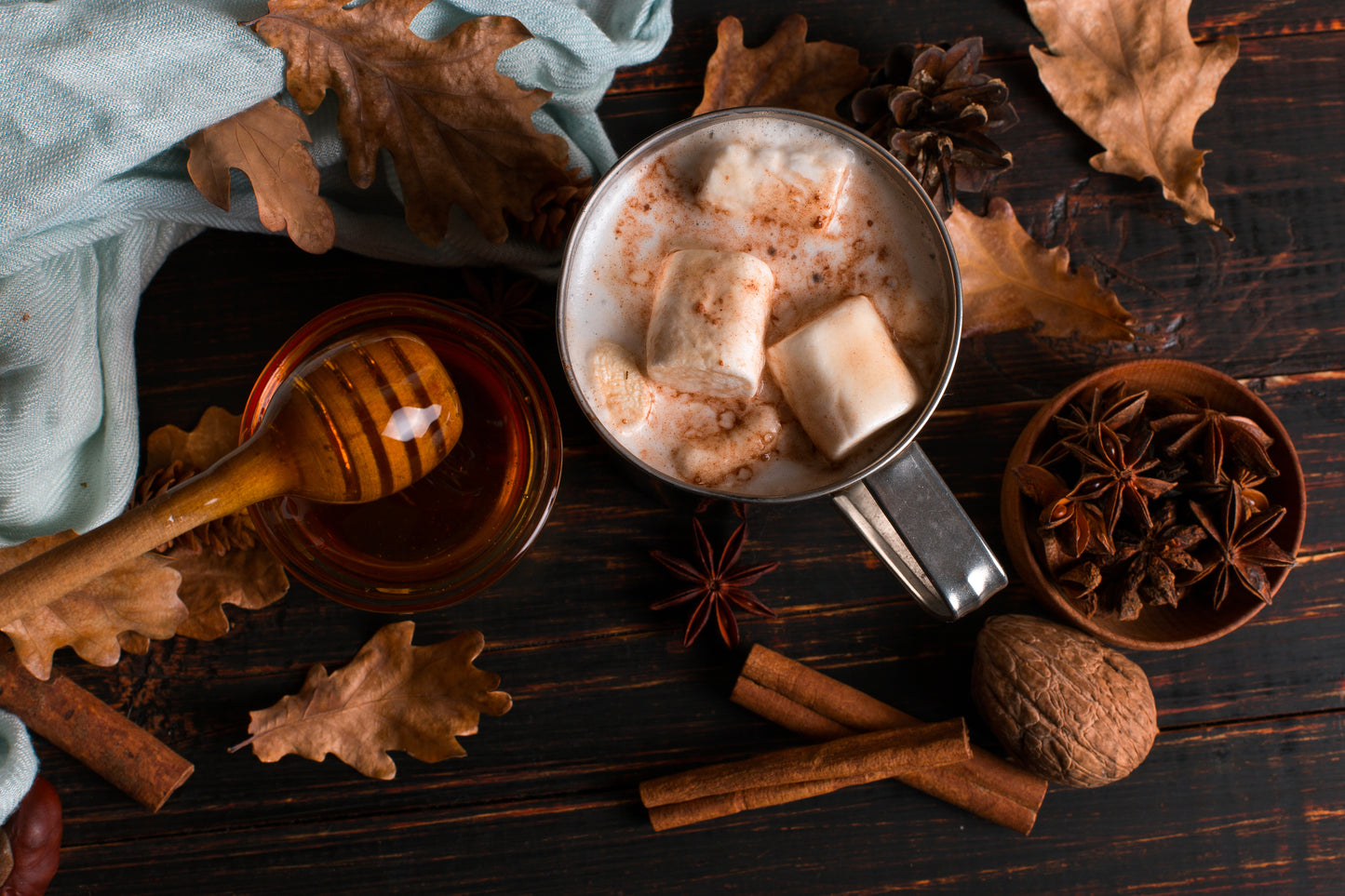 Spiced Honey surprise!
I originally was not blown away oob by this fragrance , I then decided to throw it in wax and it is really beautiful . I am currently testing this in Cera coco , cera Oliva and coco alight. So far the HT has been the best in the cera coco with an LX14. This is a lovely softer scent and a beautiful addition to a fall lineup
Not a Patchouli Fan But….
Somehow Simbi has converted me. This is creamy, sweet, cozy & grounded all in a bottle. I always cringe when I see a patchouli note but I am so glad I took the leap on this one. I am already planning an entire holiday collection around this scent & know that it will be one I cannot keep in stock! Highly highly recommend!
Wonderful
I used to not be a patchouli fan, but after working with it a bit, I'm turning the corner - especially when sweet notes are added to it. The touch of honey makes this fragrance oil stand out in such a pleasant way. I do feel like this is a little lighter OOB, so I will be trying in 464 wax at 9-10%. I can not wait to see how this turns out in wax! My coworker who is a big patchouli fan absolutely adores this oil and wants a candle made ASAP with it.
Exotic
I HATE patchouli! That's what I use to tell myself until this bad boy came into my possession. I'm so glad I get the bundle packs because I never would have ordered this and now it's my favorite Simbi oil( sorry Summon the Spirits)
Used it in room spray and it was lovely. No cloudiness , just pure exotic goodness. Will try it in wax next.
Patchouli
I mean it is even in the name..lol. This one was a nice blend, I just could not get past the patchouli. I did test this in wax as Melissa recommended not to judge OOB. Great CT/HT in my coconut/beeswax blend at 10%.