Pumpkin Patch
Regular price

Sale price

$7.00 USD

Unit price

per
Green pumpkin vines, fresh pumpkin and toasted nutmeg infuse the Autumn air alongside hay barrels and spiced brown sugar on top of a dry down of myrrh, roasted pumpkin and farmhouse woods.

Top: Autumn Air, Green Pumpkin Vines, Fresh Pumpkin Rind, Toasted Nutmeg
Heart: Spiced Browned Butter, Hay Barrels, Brown Sugar
Base: Myrrh, Leather, Roasted Pumpkin, Farmhouse woods
_______________________________________________
Flashpoint: >200F
Vanillin: 1<5%
Phthalate Free, Vegan, Cruelty Free: Yes
Skin Safe, Pet Safe: Yes
Candle Optimized: Yes
Essential Oils: Virginia Cedarwood Oil 1%
IFRA Max Usage Allowance:
Perfume 2.30%
Body Lotion 0.58%
Hand Sanitizers 0.58%
Body Wash 4.51%
Reed Diffusers 4.51%
Soap 4.51%
Candles 100%
Share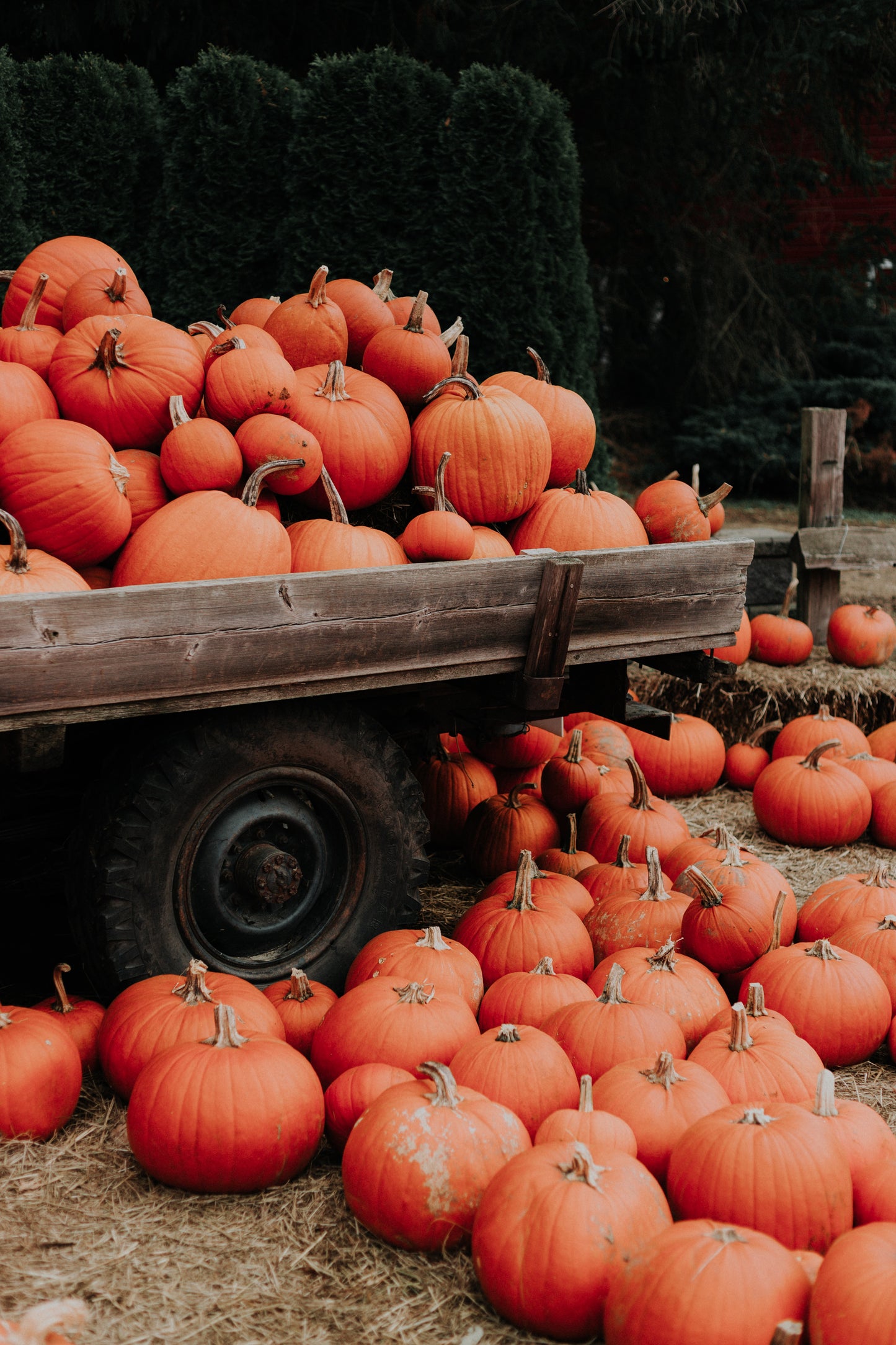 True pumkin
This us one of my favorite pumpkin smells. Its a true pumkin smell, this fragrance is strong and fills the house. It reminds me of carving pumkins with a added spice and sweetness. 10/10 on the throw.
Luxury gourmand!
Not your typical bakery pumpkin scent. This is quite refreshing with subtle pumpkin spice notes. I'd call this luxury gourmand! A must try!!
Classy Pumpkin ;)
I should have purchased the 16oz! This is definitely not your cloyingly sweet pumpkin, this is so much more! Definitely the pumpkin scent someone would enjoy if they did not like super sweet pumpkin. It is curing so nicely in my coconut beeswax blend. I have not burned it just yet but the cold throw is making me want to test this one early!
Not Your Average Pumpkin
But it is so much better! This immediately went into a body butter, perfume roll-on & body spray & performed perfectly! Soap will be my text product to test. It's seasonal, without being #PSL, and has almost a perfect floral hint that makes it soar when applied as a body product!
Elevated Pumpkin
I performed a first burn last night. Great CT and the HT was great in my larger room. 10% in Coconut/Beeswax blend, heating high 225-230. I love this pumpkin blend. The right amount of pumpkin with a slight incense vibe. Probably the Myrrh.