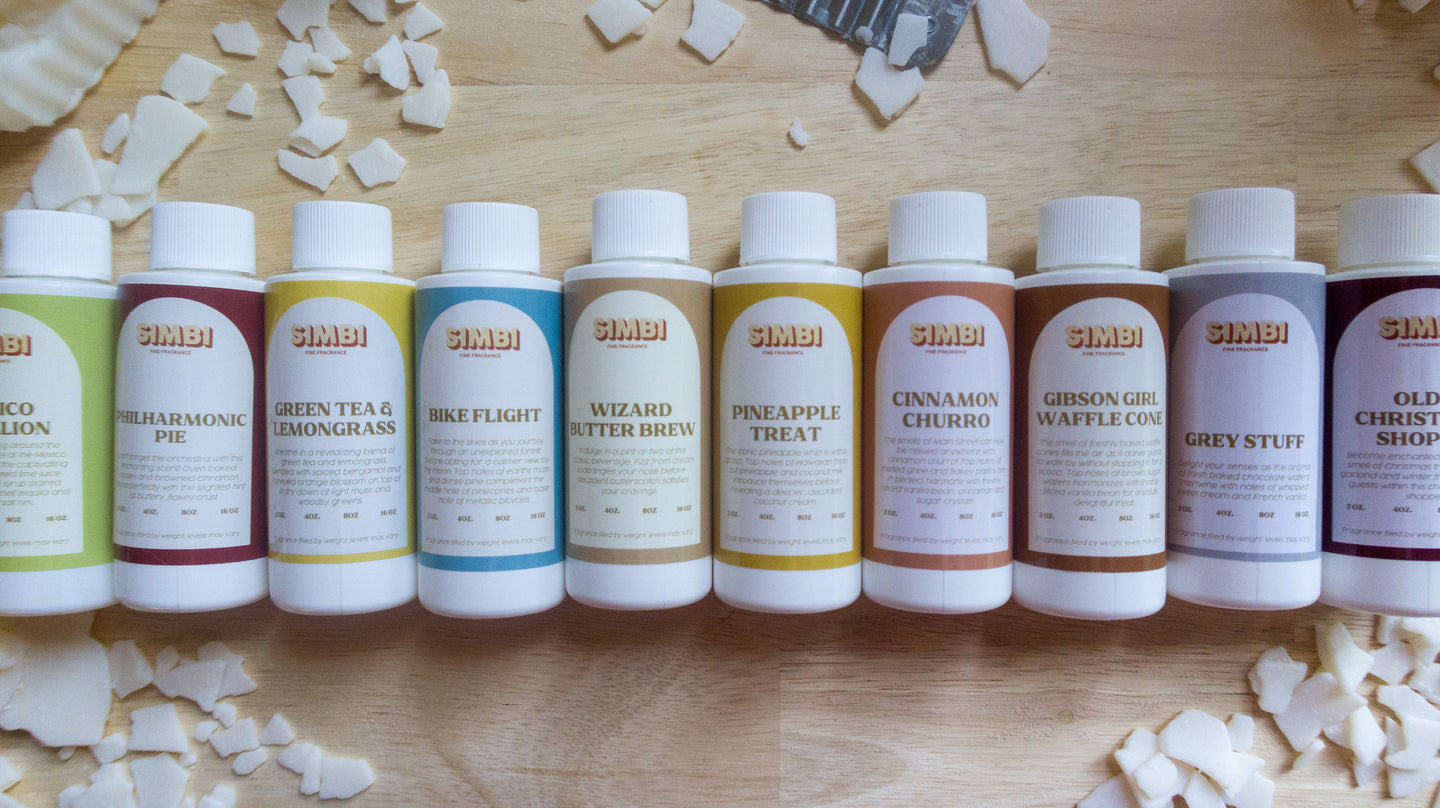 Theme Park Discovery Set - Ten Fragrances
Regular price

$84.50 USD

Sale price

$79.00 USD

Unit price

per
If you love theme park attractions, food & hotels this collection is for you. As one of two theme park collections (the other one is our Magical Places discovery set) you can enjoy ten 2 oz samples of the following scents. This collection is offered at a discounted price compared to buying the fragrance oils individually and it also comes with complimentary priority shipping. 
Wizard Butter Brew - The fizzy, iconic scent of butter beer. It has a bit of cream soda, a bit of decadent butterscotch and a whole lot of magic as to how this is such a strong scent. If you want your home to smell like The Leaky Cauldron - this will make it happen.
Bike Flight - Take to the skies as you journey through an unexplored forest. This has top notes of earthy moss and dense pine that compliment the middle note of pinecones and base note of metallic bicycles. If you've ever been on the E.T. ride - this is it.
Green Tea Lemongrass - This scent is used both at Delano Las Vegas and Miami as their iconic daytime scent as well as at Pop Century at Walt Disney World. It's very much green tea and lemongrass, but it's grounded with notes of spiced bergamot and honeyed orange blossom on top of a dry down of light musk and woodsy greens. Pairs lovely in a collection alongside NY at Night - Delano's evening black tea and fig scent.
Mexico Pavilion - If you're looking for a strong and accurate lime margarita scent that will instantly bring you back to drinking around the world - this is it. Please note that Disney does not pipe in scents at the World Showcase, so this scent is an inspired one.
Philharmonic Pie - If you've ever watched Donald make his way through movie soundtrack classics at the Happiest Place on Earth, you'll already know the apple pie scent I'm about to describe. It's an enchanting scent of oven baked apples in browned cinnamon blended perfectly with the slightest hint of buttery, flakey crust. There are a lot of amazing pie scents out there - but if you're looking for the exact one from this attraction - we've got you covered!
Cinnamon Churro - This is THE scent you can't escape as you walk around the Happiest Place on Earth. It's an authentic cinnamon churro scent - not cinnamon pastry and not cinnamon with an unknown batter - but CHURRO. This one is meant to travel far within the parks and it travels just as far with CT/HT in all applications we tried. We love this as-is or blended with our Grey Stuff scent below for an Oreo Churro scent.
Grey Stuff - This is an inspired scent reminiscent of ordering Grey Stuff at Be Our Guest or Storybook Treats. It's accurate chocolate cookie mouse in every sense of the word. 
Olde Christmas Shoppe - This is THE scent that's piped in at the year-round Christmas store right off Main Street. If you've ever walked into the olde world shoppe you know the exact notes and how much of a warm hug this scent is. It's full of fresh Christmas tree scents (not just the needles but the actual wooden base of all trees as well), winter fruits and the slightest touch of the smell of the shoppe. If you're looking for a complex, elevated wintertime tree scent this is worth your consideration.
Pineapple Treat - The iconic scent of fresh Hawaiian pineapple juice blended in frosty harmony with coconut cream. When swirled together, this whip treat is worth getting in line over!
Gibson Girl Waffle Cone - This is the iconic scent you'll likely recall from the ice cream shop on Main Street. It's brown sugar wafers with freshly sliced vanilla bean - warmed to perfection to make every home smell like an authentic bakery!
Share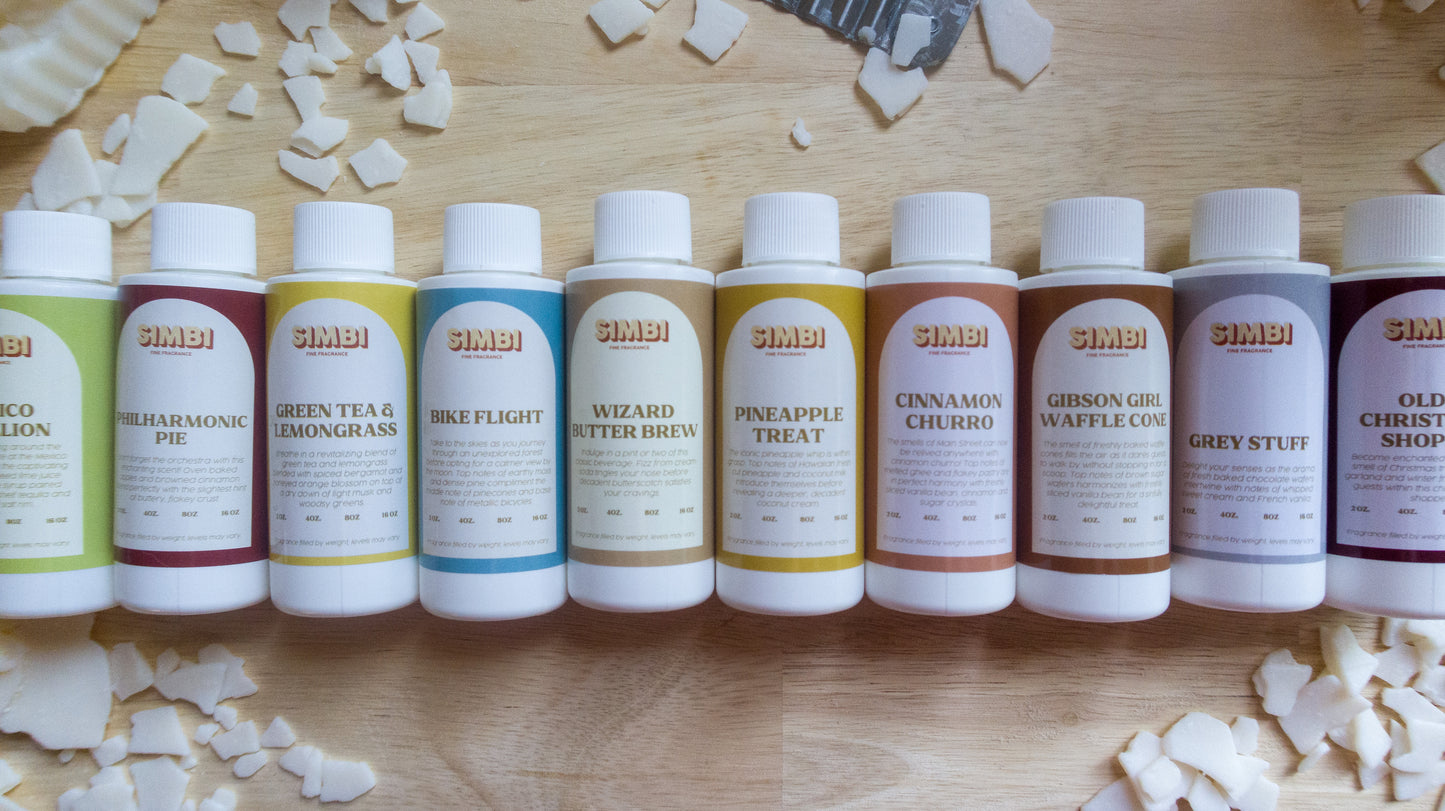 Amazing!
Don't sleep on any simbi discovery collection, especially this one! Curated to bring you the scents of iconic magical places, and giving you enough to truly test them in various products. Highly recommend to anyone, it's a wonderful deal that won't disappoint!