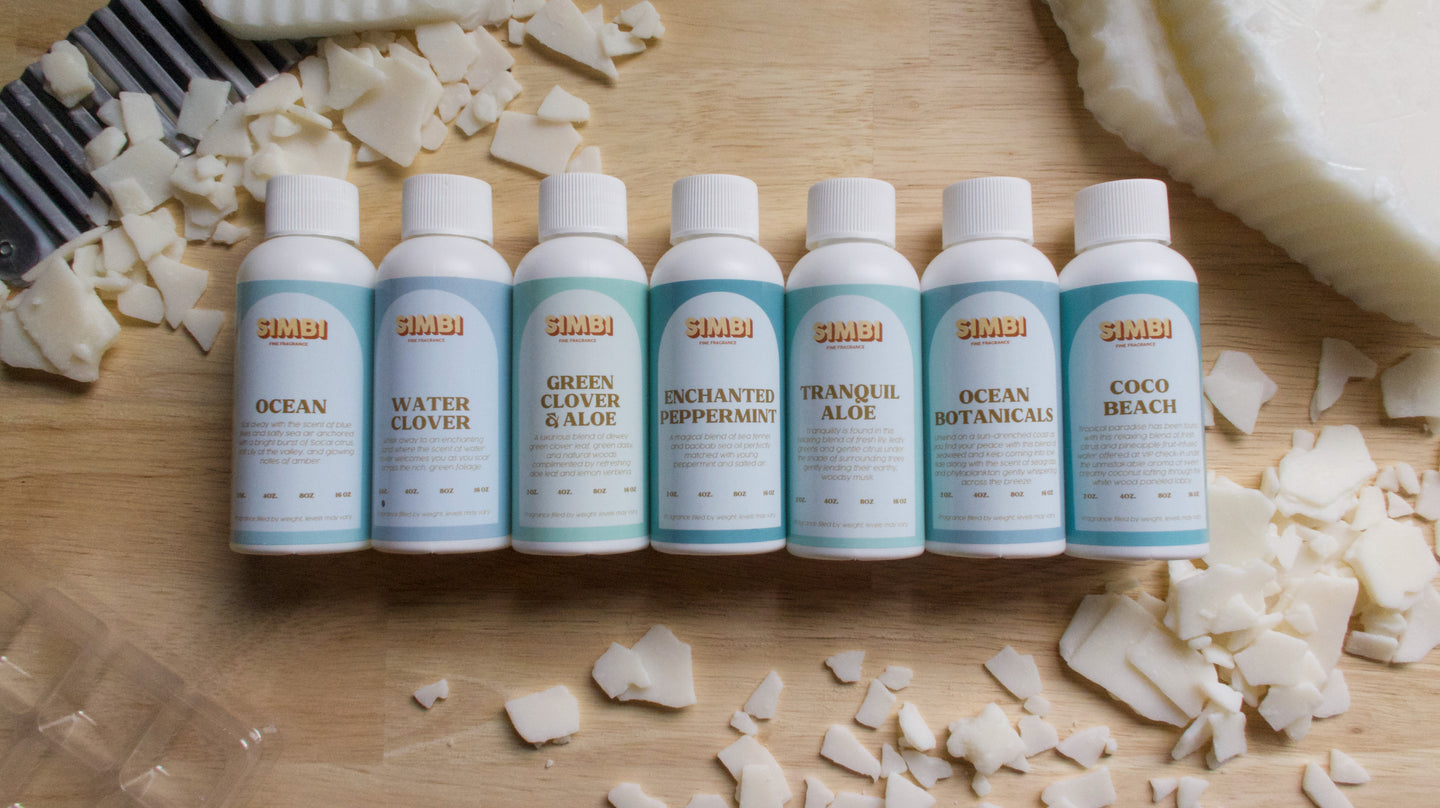 Magical Places Discovery Set - Seven Fragrances
Regular price

$64.00 USD

Sale price

$60.00 USD

Unit price

per
Our first Magical Places Discovery Set includes seven, 2 oz enchanting fragrance oils inspired by theme park scents piped into on-property hotels, attractions and more. 
The set includes:
Green Clover & Aloe - This isn't your standard green clover aloe, a BBW scent or even the Ritz Carlton scent. This is THE green clover aloe. A luxurious blend of dewey green clover leaf, green daisy, and natural woods complimented by refreshing aloe leaf and lemon verbena.
Coco Beach - Tropical paradise has been found with this relaxing blend of fresh citrus and pineapple fruit-infused water offered at VIP check-in under the unmistakable aroma of sweet, creamy coconut lofting through the white wood paneled lobby. This is the signature coconut and sunscreen scent at an iconic Orlando-based resort.
Ocean - Sail away with the scent of blue skies and salty sea air anchored with a bright burst of SoCal citrus, soft Lily of the valley, and glowing notes of amber. This is the truest, most authentic ocean scent to exist in my opinion, and might remind you of soarin' over the SoCal coast.
Water Clover - Whisk away to an enchanting land where the scent of water clover welcomes you as you soar across the rich, green foliage. 
Ocean Botanicals - Unwind on a sun-drenched coast as you find your peace with this blend of seaweed and kelp coming into low tide along with the scent of seagrass and phytoplankton gently whispering across the breeze. This scent was created as an amenity fragrance for magical resort rooms and on-board enchanting cruises and is the sister scent to Enchanted Peppermint.
Enchanted Peppermint - A magical blend of sea fennel, and baobab sea oil perfectly matched with young peppermint and salted air. The iconic scent of bath products at a magical destination. Pairs perfectly with their sister scent, Ocean Botanicals. 
Tranquil Aloe - Tranquility is found in this relaxing blend of fresh lily, leafy greens and gentle citrus under the shade of surrounding trees gently lending their earthy, woodsy musk. Likely will recall the feeling of gliding throughout a flight. 

SIMBI Fragrance is the first and only fragrance house to offer these iconic theme park scents in fragrance oil form.
Share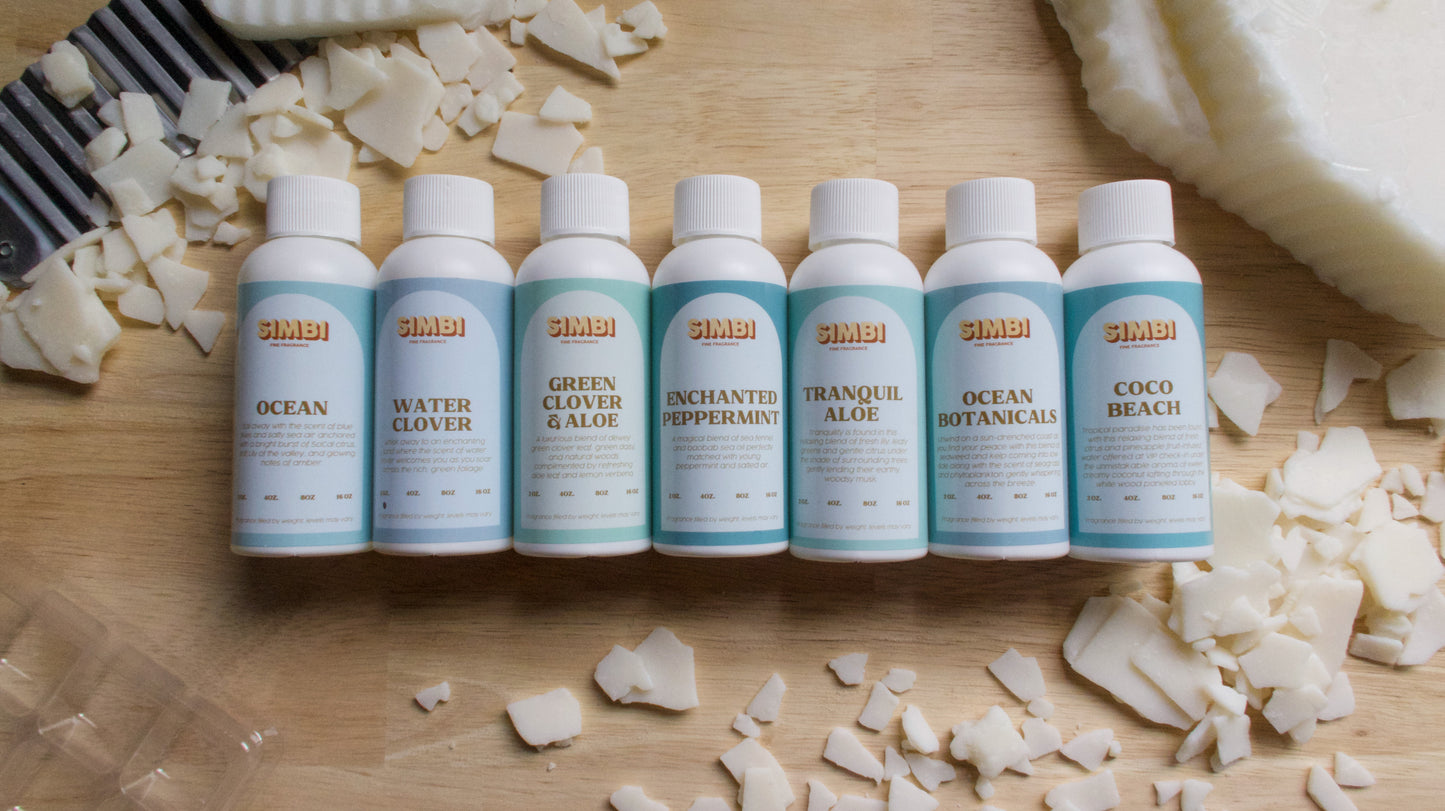 Do It!
An amazingly curated collection that every maker needs! Not a single one disappointed, and will be major staples in my permanent collection! Best bang for your buck & one that I cannot recommend enough!
Disney Hotels is where it's at!
If you love the hotel scents froM Disney these are them. All are amazing in candles. I have tested in coconut apricot soy, diffuser, salt and blotters. If you have not visited the resorts the descriptions read volumes. All are beautiful.
Awsome fragrance oils!
I loved all these fragrance oils! They are very strong and very unique. I'm definitely adding a lot of them to my candle and wax line. Thank you Melissa!
Must Haves!
These are all too amazing to not try! I highly advise purchasing each Discovery Set before deciding which scents you want to purchase from Simbi. You will be blown away with the quality and the fragrances. Melissa has somehow managed to perfect the fragrance oil world in a matter of just a few months! It's unreal. Simbi will make you want to quit all of your other fragrance oil companies- they are all THAT good! These all perform so well. It's so nice to have such luxurious fragrances that are just like resort and theme park fragrances! These are spot on accurate! Keep the resort theme coming please!
Amazing
These are really awesome scents from the resorts. I especially love the enchanted peppermint and the green clove. I make room sprays with these for myself and I absolutely love them.