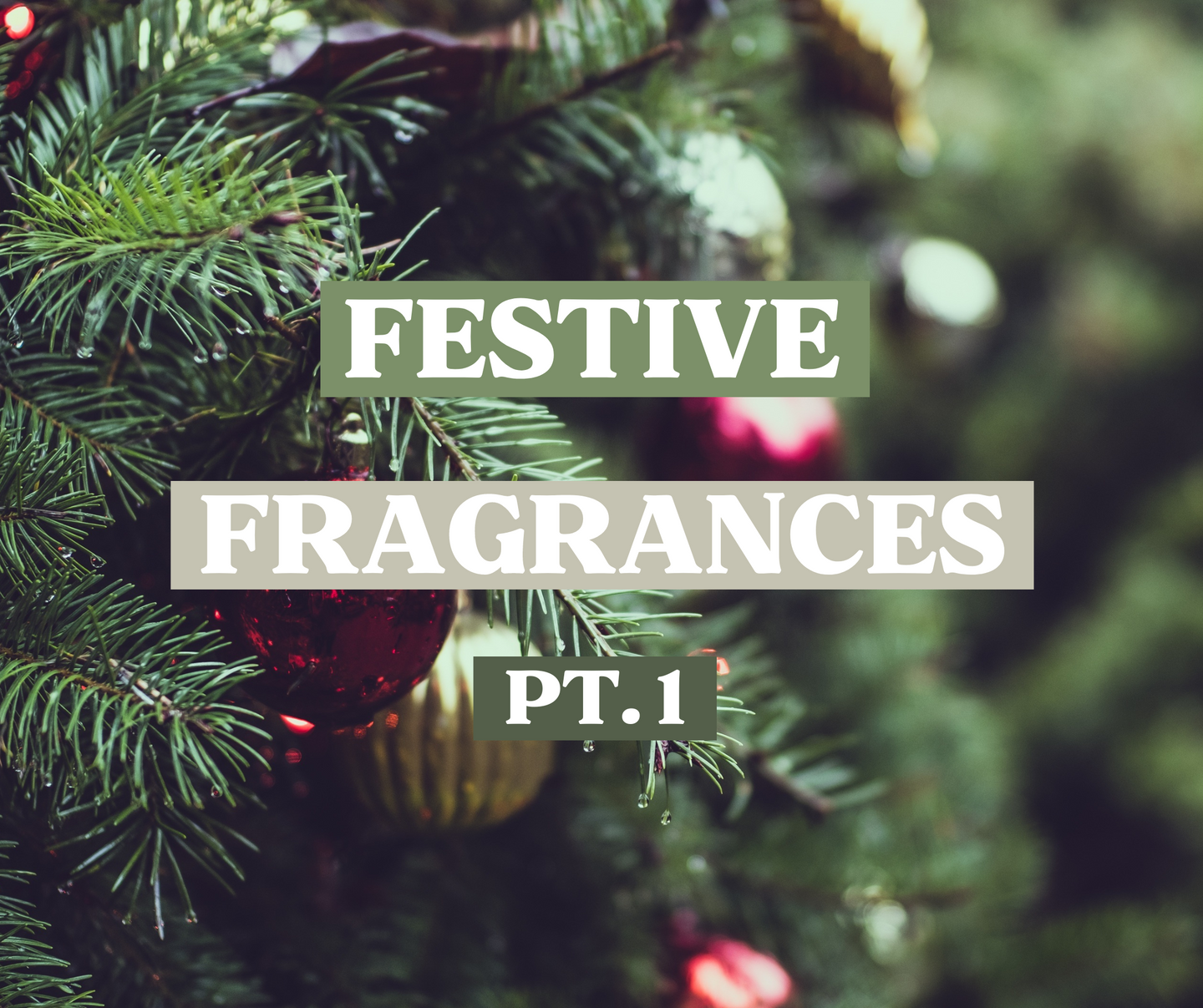 Festive Fragrances Pt. 1 Discovery Set
Regular price

Sale price

$34.00 USD

Unit price

per
A curated collection of our latest festive releases. This set includes 2 oz each of the following: 
Cypress Forest - Take a stroll through a cypress forest as the towering trees perfectly infuse with the chilled air under notes of sweetly scented sap and warmed clove with a deep balsamic woods and damp earth finish.
Our unique take on Loewe's Cypress Balls
Top: Chilled Ozone, Cypress Balls, Cypress Sprigs
Heart: Tree Sap, Warmed Clove
Base: Balsamic Woods, Damp Earth
Pumpkin Patch - Green pumpkin vines, fresh pumpkin and toasted nutmeg infuse the Autumn air alongside hay barrels and spiced brown sugar on top of a dry down of myrrh, roasted pumpkin and farmhouse woods.

A Simbi original fragrance
Top: Autumn Air, Green Pumpkin Vines, Fresh Pumpkin Rind, Toasted Nutmeg
Heart: Spiced Browned Butter, Hay Barrels, Brown Sugar
Base: Myrrh, Leather, Roasted Pumpkin, Farmhouse woods
Cookies for Santa -  Bakery notes of cinnamon sugar and colorful sprinkles waft in the air above the edible aroma of warm sugar cookies fresh out of the oven, complete with a dusting of malted cocoa.
Exclusive to Simbi, this is inspired by the Hard Rock Universal Studios Orlando scent.
Top: Vegan Cane Sugar, Sprinkled Cinnamon

Heart: Browned Butter, Toasted Almond Flour
Base: Vanilla Bean, Tonka, Cocoa Powder
Star Anise & Spiced Vanilla - Wrap yourself in the intoxicating blend of star anise and cinnamon infused with rich vanilla bean and a hint of brewing espresso layered above whipped caramel and white musk. 
This scent is reminiscent of festive cities during the holidays when local coffee shops take on the scent of espresso correttos infused with aniseed liqueur, hotel lobbies offer fresh pfeffernusse cookies, and designer boutiques have anise gumdrops incorporated in their window displays. 
A Simbi original fragrance
Top: Star Anise, Cinnamon Bark
Heart: Espresso, Vanilla Bean
Base: Whipped Caramel, White Musk
Caramel Dipped Apples - Indulge in the satisfying aroma of rich brown sugar and browned butter caramel dripping over oversized, flawless apples and a wooden stick for a perfect gourmand treat. 
Inspired by Pomme d'Amour by Maison Francis Kurkdjian
Top: Macintosh Apple, Crushed Apple Seed, Strawberry
Heart: Brown Butter Caramel, Dark Brown Sugar, Toasted Cinnamon
Base: Barrel-Aged Vanilla, Heavy Cream, Natural Wooden Skewers
Share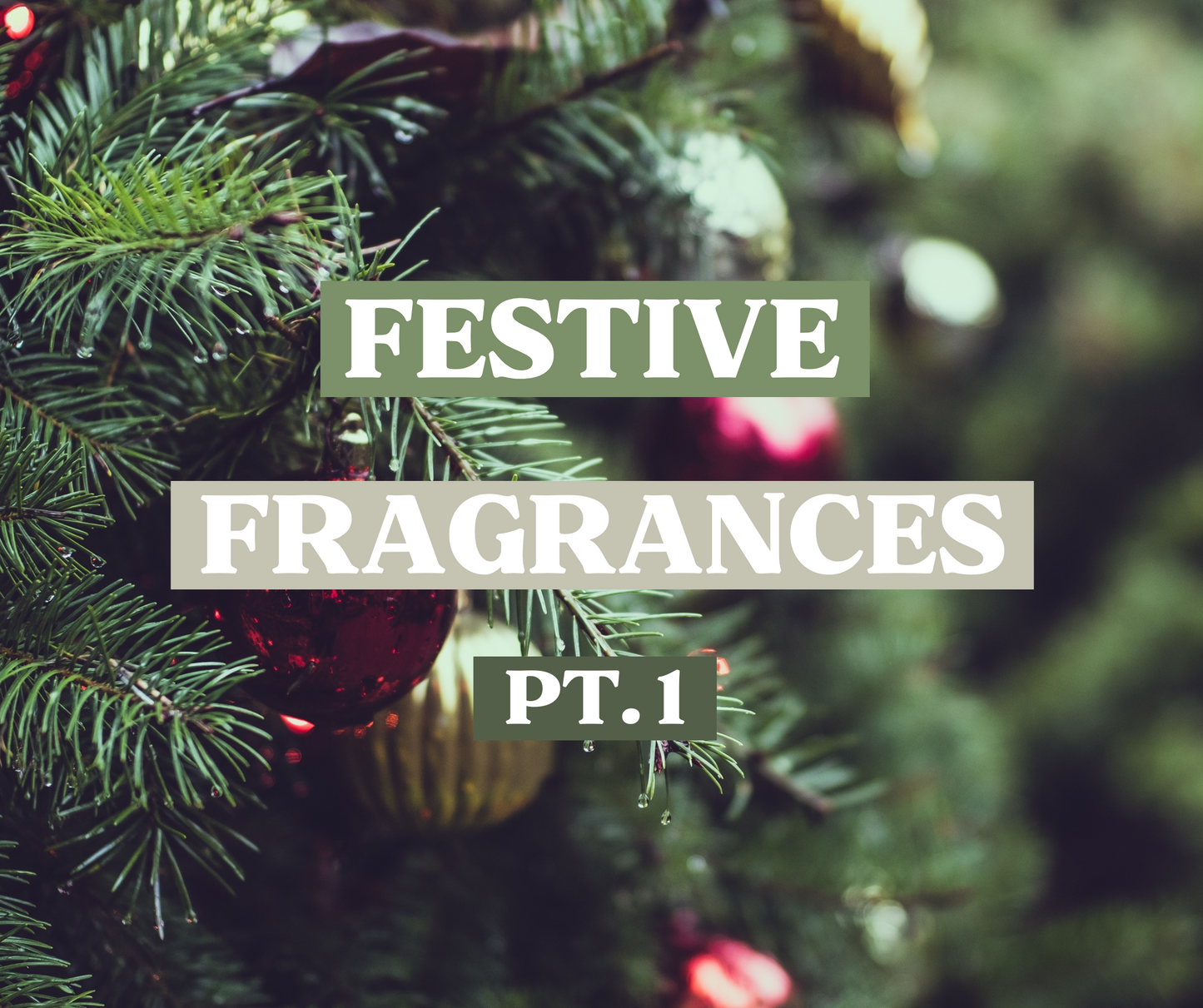 Holidays In One Collection!
Each scent in this collection is amazing on its own! I was the most excited for Santa's Cookies, and right out of the bottle it didn't disappoint! The Star Anise & Smoked Vanilla is one that first sniff I didn't love, but I made a soap tester with it & it has truly bloomed into a complex, layered scent that just screams upscale luxury with a holiday twist!
Just buy the set...
I'm usually not a sample set person, because I am very choosy about fragrance oils that I buy. There was not one disappointment in this set. Every one was a keeper.