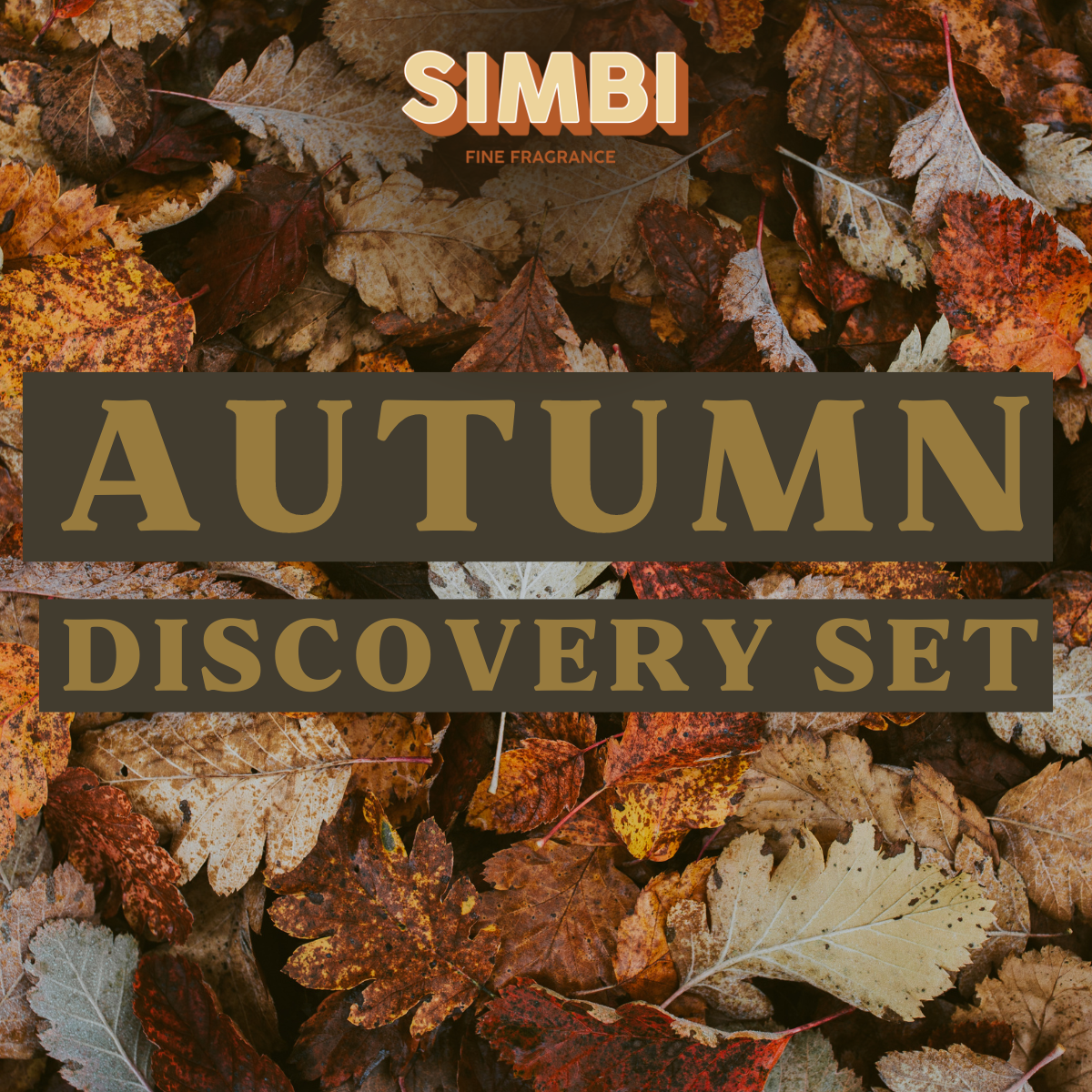 Autumn Discovery Set
Regular price

$120.00 USD

Regular price

$140.00 USD

Sale price

$120.00 USD

Unit price

per
Our Autumn collection contains a 15, 2 oz fragrance oils that are all cruelty-free, vegan, and skin safe. They include:
White Tea Thyme - As you sip a delightful blend of white tea in the kitchen, you're surrounded by herbaceous notes of thyme, coriander, cucumber and watery greens perfectly balanced with violet, rose and jasmine all above a dry down of light musk. 
Guest House - Cedar wood smoke, sweet cardamom and cinnamon bring the warmth alongside notes of white leather and carrot seed. An enchantingly moody blend that screams 'I'm rich'. 
Haunted Library - Welcome foolish mortals to the Haunted Library. Here, fantastical frights are easily found as you are surrounded by midnight plum, Saturn peaches, black violet, Italian leather and a touch of dust.
After Hours - An intoxicating blend of luscious aged rum, roasted plums and anise infused with sun soaked leather, frothed vanilla, and a sweet musk.
Green Tea & Fig - Dewy green stems, sweet basil, and wild jasmine infuse the air alongside Mission figs, bergamot and Asian pears. Rounding out the scent are whole cloves, Indian sandalwood and Chinese white pine.
Wizard Butter Brew - Indulge in a pint or two of this classic beverage. Fizz from cream soda tingles your nose before decadent butterscotch satisfies your cravings.
Pine Forest - Surround yourself with the scent of crisp morning air and sweetly-scented pine cones above crushed longleaf pine needles and forest moss with a base of soft balsamic woods and woodland spice. This is, in our opinion, the most authentic pine forest scent to exist. 
Ebony Woods - Creamy fresh ground cloves and crushed pink pepper embrace the subtile earthiness of ebony wood and aged balsamic for a delightfully grounded scent.
Apple & Ancient Oak - Immerse yourself in outdoor splendor as you walk through rows of fresh-picked Honeycrisp apples, woodsy amber and grounded patchouli all under the shelter of ancient oak trees.
Ruby Beets & Ginger - A herbaceous experience of walking through a garden and grabbing your cold-weather harvest. Fresh sugar beets, wild raspberries and whole ginger pair beautifully over a faint reminder of the cold soil they came from.
Philharmonic Pie - Don't forget the orchestra with this enchanting scent! Oven baked apples and browned cinnamon blend perfectly with the slightest hint of buttery, flakey crust. 
Lingering Bonfire - The smell of waking up late on a Saturday morning surrounded by the scent of last night's bonfire lingering on your clothes. Notes of piñon logs, Australian cedar and Tahitian vanilla.
Costes - Unwind with a rum old fashioned as you take in the surrounding opulent ambiance of waxed wood, aged tobacco and the slightest hint of wet stone.
Masala Chai - Wander through Indian streets as chai wallahs prepare their unique blends of cardamon, clove buds and ginger steeped with black tea leaves and oat milk. As your breathe in, notes of incense float through the air alongside guaic woods and birch. Enjoy it as-is for a spicy beverage or pair with nutcracker for a smoother, creamier blend.
Sacred Fig - Stroll through fig gardens on a bright, blue sky day. Green leaves, green moss and fig branches welcome you to paradise with warming sandalwood and Indian cedarwood completing the journey.
Share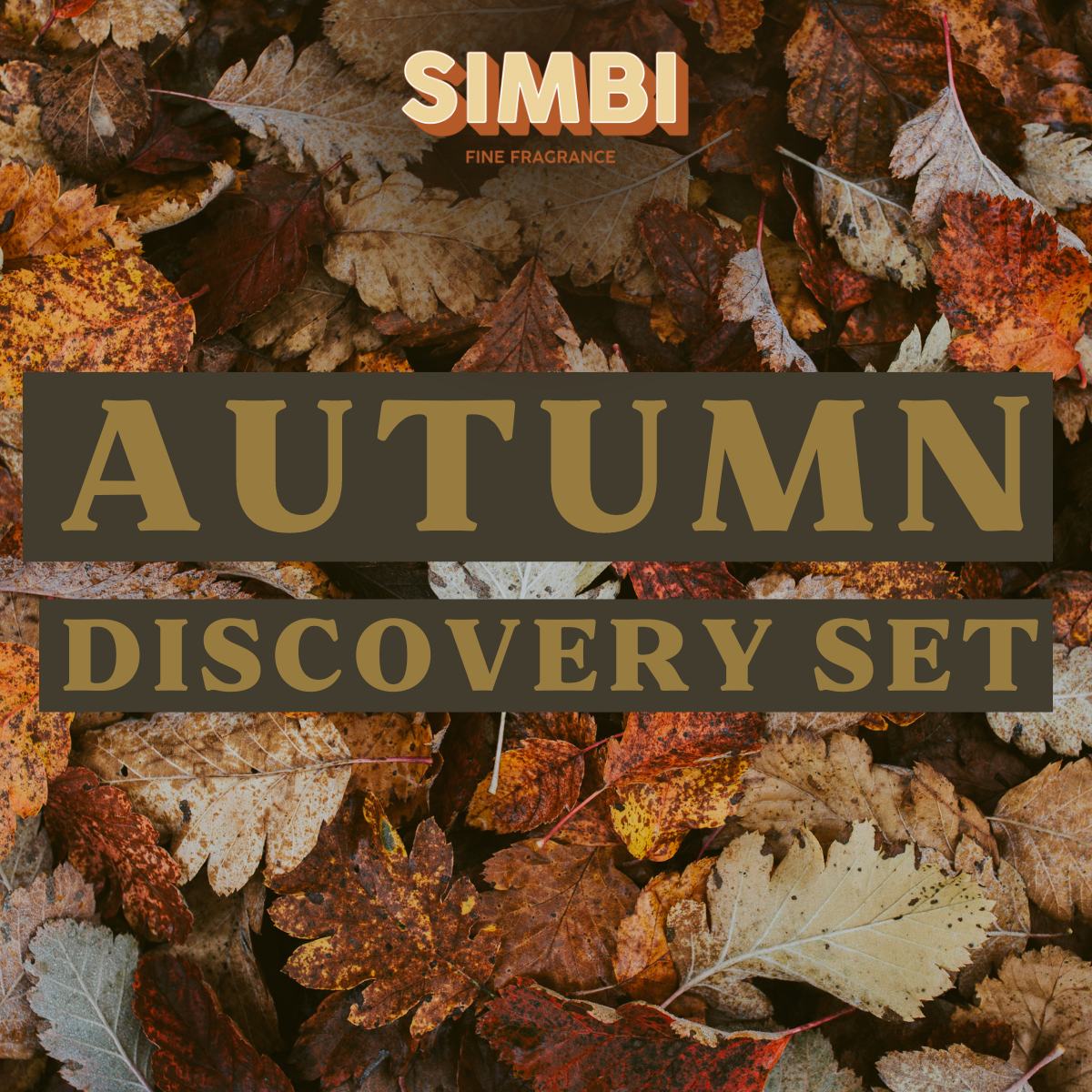 A Set You Won't Regret
Simbi has done it again! Perfectly curated to fit the needs of any autumn collection! Each one is magical each on their own, and the discovery set allows you to truly try each blend!
You'll be sure to get the larger sizes of each one! Highly recommended!
No surprise! The August collection is awesome!
Every fragrance in this collection is fabulous. I've tried them all in soy wax and the CT and HT are great! It's going to be difficult deciding which ones to add to my line! Love them all!
Top Shelf Fragrances!
This collection is a must have! I highly advise purchasing each Discovery Set with Simbi in order to decide which are your favorites because there are so many I normally would not have tried, but absolutely LOVE! The difficulty with trying them all, however, is that you'll love every single one and want them all! I promise you will not regret the discovery sets!